Happy New Year 2021!
This Sunday, January 3rd, the Peerless Road Church family will continue worshiping together exclusively online. This is in cooperation with Gov. Lee's request for churches to do virtual services in an attempt to stop the fast moving spread of Covid-19 in Tennessee. We have many that are presently sick, and even more that have tested positive within our congregation in the last several days and weeks. As always we are continuing to monitor the Covid-19 numbers in our community, and hope to return to in-person services as soon as possible.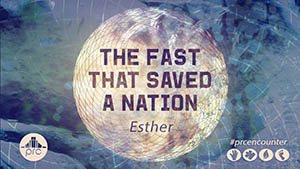 You do not want to miss this Sunday's message! I believe the Holy Spirit has given fresh inspiration to me as I present this weeks message, "The Fast that Saved a Nation." Make plans now to watch at either 9 am or 10:45 am on Sunday, and invite your family and friends to gather online as we kick off this brand new 2021 together!
January 3rd also kicks off our 21 days of prayer and fasting. This year's theme is "Open House," and we are asking God to show us the intents of our hearts, minds, and motives as we start this year! Psalm 139:23-24 encourages us to let God search us, and lead us in the way everlasting.
Text the word "PRC" to 81257 to sign up for Mobile Text Alerts so you can remain connected with updates from PRC. For continually updated information can please visit https://peerlessroadchurch.com and follow Peerless Road Church on social media.